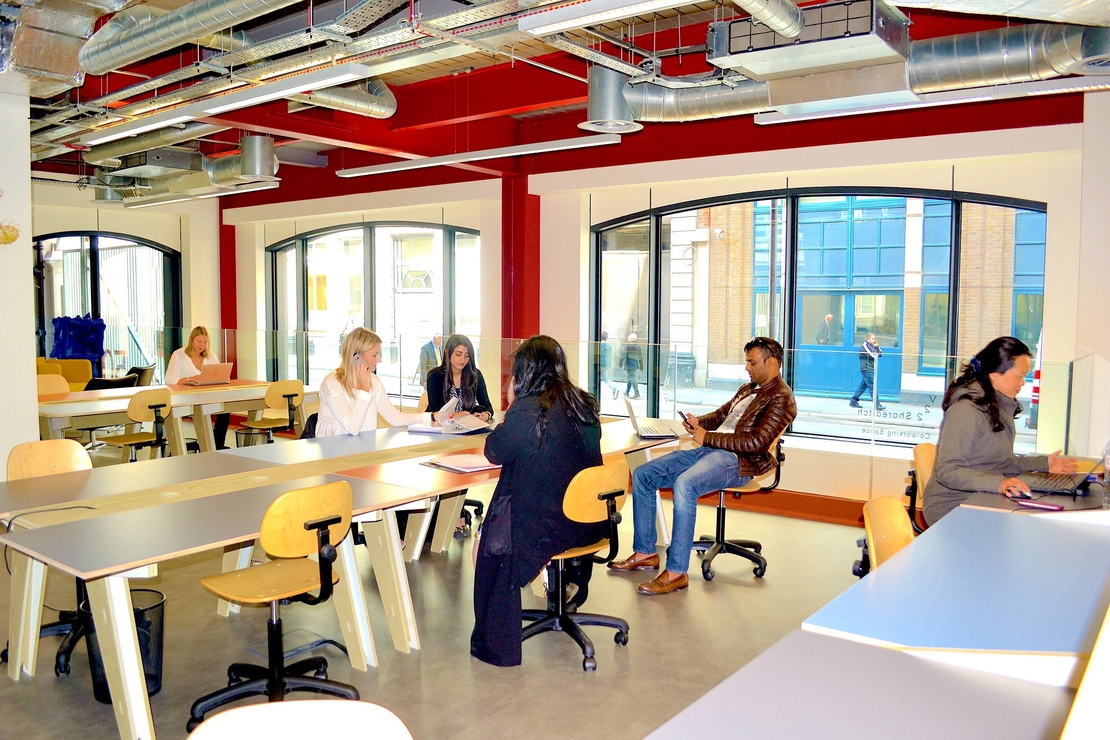 Deskspace
V22 is offering deskspace at three of its sites across London. There are spaces at Forest Hill Library and V22 Shoreditch as well as deskspace available as part of V22's first workspace créche in our Dalston building.
We believe it is important to cultivate a sustainable and affordable coworking environment in order to support the development of artists, entrepreneurs, start-ups, social enterprises, 'tech for good', not-for-profit organisations and freelancers. Many people just starting out find that having a desk in a shared workspace on a rolling lease helps get ideas out of their heads and into the world, and that they benefit from an environment where everyone is trying to tap their creative potential. As those ideas grow, they can expand into larger spaces and even different areas of London.
We are working with young architecture practice ehk! on the fit-out of our new space at V22 Shoreditch. As our first deskspace tenants at this site ehk! reflects our ambition to create a socially ethical network of organisations in our spaces across London.
'We can't wait to see our new neighbours moving in, creating a community of people engaged in different disciplines, but with shared values and interests.' Elisa Engel, ehk! Director