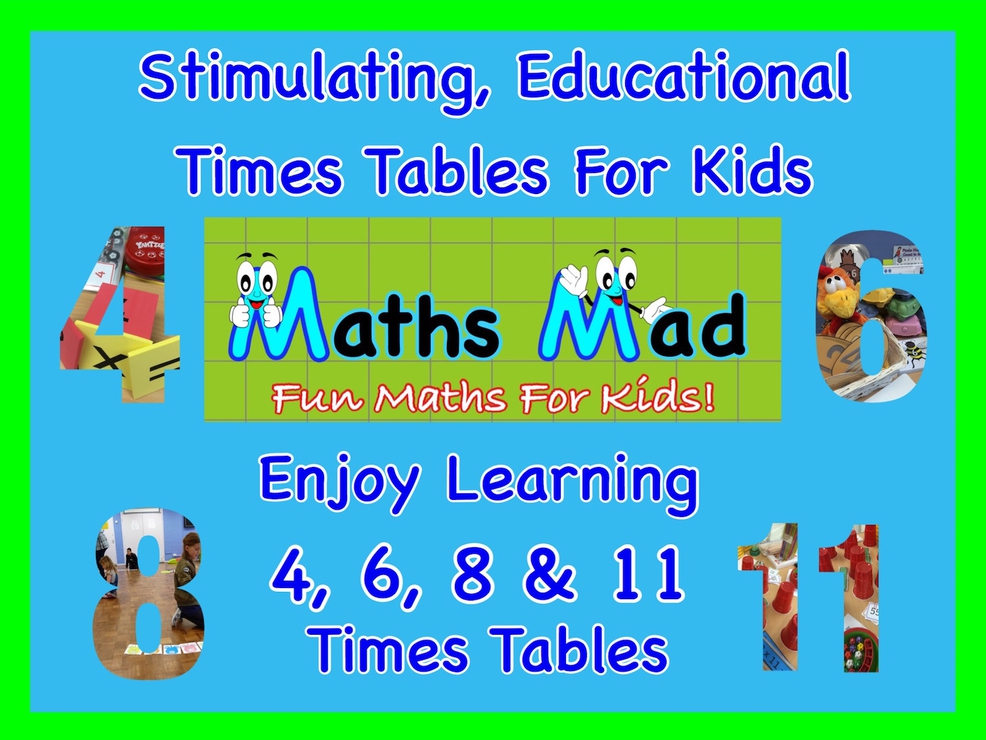 Maths Mad
2 November to 7 December 2017, 4.30–5.15pm V22 Louise House
Maths Mad = Fun Maths for Kids!
Exciting times table classes for children aged 5 - 11 years old. Children will be encouraged through 6 stimulating and tactile lessons, to learn or improve their skills with the 4, 6, 8 and 11 times tables.


Lessons are 45 minutes long and run every Thursday from 2nd November to Thursday 7th December, 4.30pm - 5.15pm.

Maths Mad is designed for children to enjoy and have fun whilst learning these essential skills for mathematics. Each lesson is planned to captivate children with specially picked resources, games and activities that give real meaning to the multiplication that is being taught. Building confidence and understanding of the times tables benefits children immensely, helping them to apply what they know to other areas of maths.

Clair Ross created Maths Mad to engage children with maths in a fun and stumulating way. She has over 16 years of experience working in a primary school helping children engage with learning.


Each session costs £9


Total for 6 sessions = £54


Venue info
V22 Louise House
Dartmouth Road
Forest Hill
London
SE23 3HZ
(Between Forest Hill Pools and Forest Hill Library)
Overground: Forest Hill
Bus: 122, 176, 197