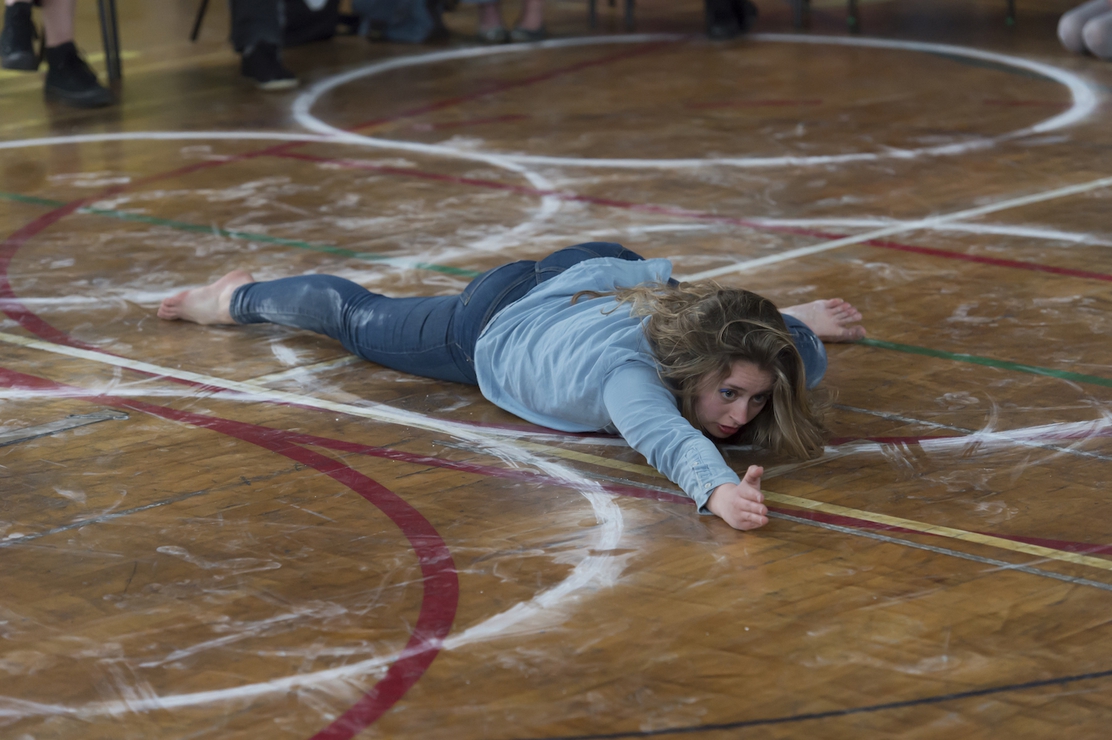 Beat Space Beat
Sunday 12 August 2018, 3–4.30pm V22 Louise House
Movement workshop for movers with learning difficulties to enrich their physical expression, share experience and working methods, and empower creativity.
BEAT SPACE BEAT is an enquiry into the way people with learning difficulties think. Rooted in Sivan's dyslexic and movement practice. It carries out research into the effects and creative possibilities of learning difficulties, in order to develop new ways of learning, teaching and being in relation to performance.
Anyone under the age of 16 years old must be accompanied by an adult.
Sivan Rubinstein was diagnosed with dyslexia at an early age. This project is designed to facilitate an open discussion about learning difficulties between teachers, parents and students in further and higher education (age 16+). It is also designed to create new works of art in a space full of possibilities. BEAT SPACE BEAT was first made as a IP project in Laban in 2013, and further explored with the support of Dance4 ,The Attenborough Centre and University of Leicester (2014). In 2017 Sivan returned to this research during a residency with the Welcome Trust and The Place: the TouchWood platform. Since 2013, Sivan has shared and explored her practice through panel talks, rehearsals and shows with The Place, Swallowsfeet Festival, Kibuz University and dancers during creation process. This study embraces the connections between learning difficulties and creativity. We always hear about learning difficulties as problems. BEAT SPACE BEAT takes the opposite view.
Venue info
V22 Louise House
Dartmouth Road
Forest Hill
London
SE23 3HZ
(Between Forest Hill Pools and Forest Hill Library)
Overground: Forest Hill
Bus: 122, 176, 197