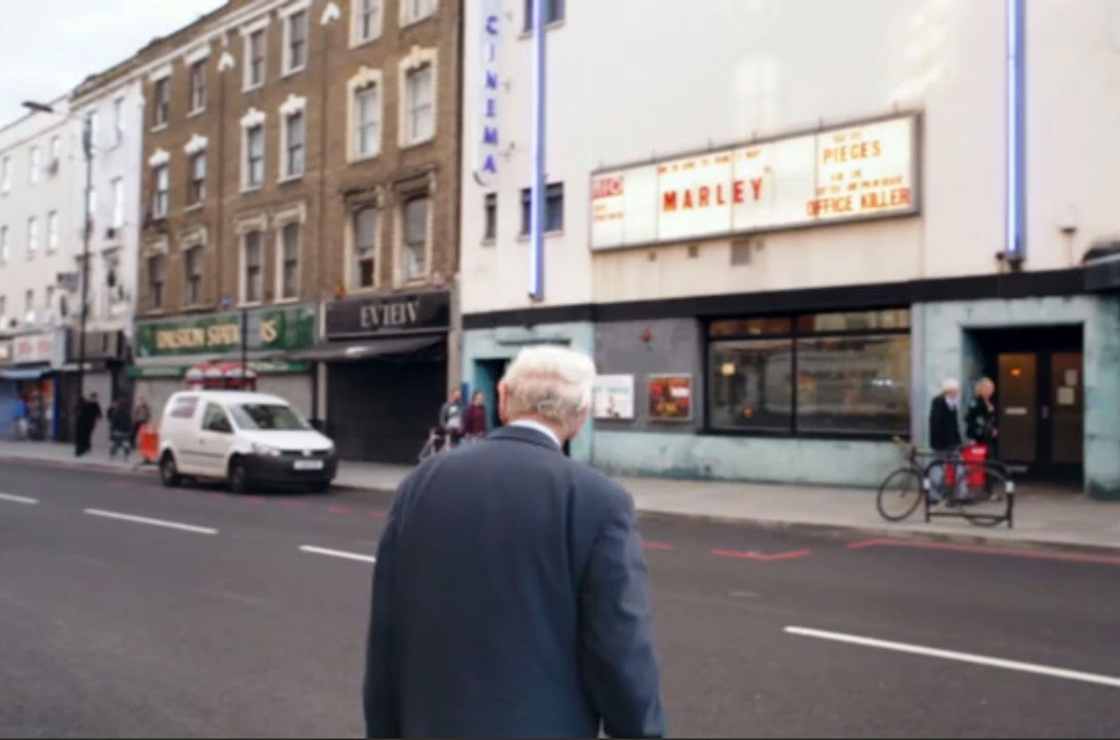 DALSTON NOW video still (2010-2012)
DALSTON NOW
Hackney Archives commission (2012)
1 January 2010 to 30 December 2012 Dalston Square
Working in 
partnership with London Borough of Hackney, Barratt Homes, Hard Hat,
Hackney Archives, Petchey Academy and the Rhodes Estate. V22 worked
 on community mapping and archiving workshops with members, of all 
ages, of the Dalston community. Capturing the fine grain of people's memories and experiences, Dalston Now is a film of residents and workers of Dalston at a time of momentous change. The film looks at the ephemeral aspects of an area in regeneration and it combines interviews with footage of the streetscape, people and architecture of the area taking the idea of archive as inspiration.
DALSTON NOW was exhibited on the Dalston Square hoardings of Dalston
 Lane. An exhibition was held in the new Hackney Archives in Dalston Square and V22 also commissioned a film about Dalston Now
 from filmmaker Anna Fernandez de Paco: Watch Film
Venue info
Dalston Square
60 Roseberry Place Greater London E8 3