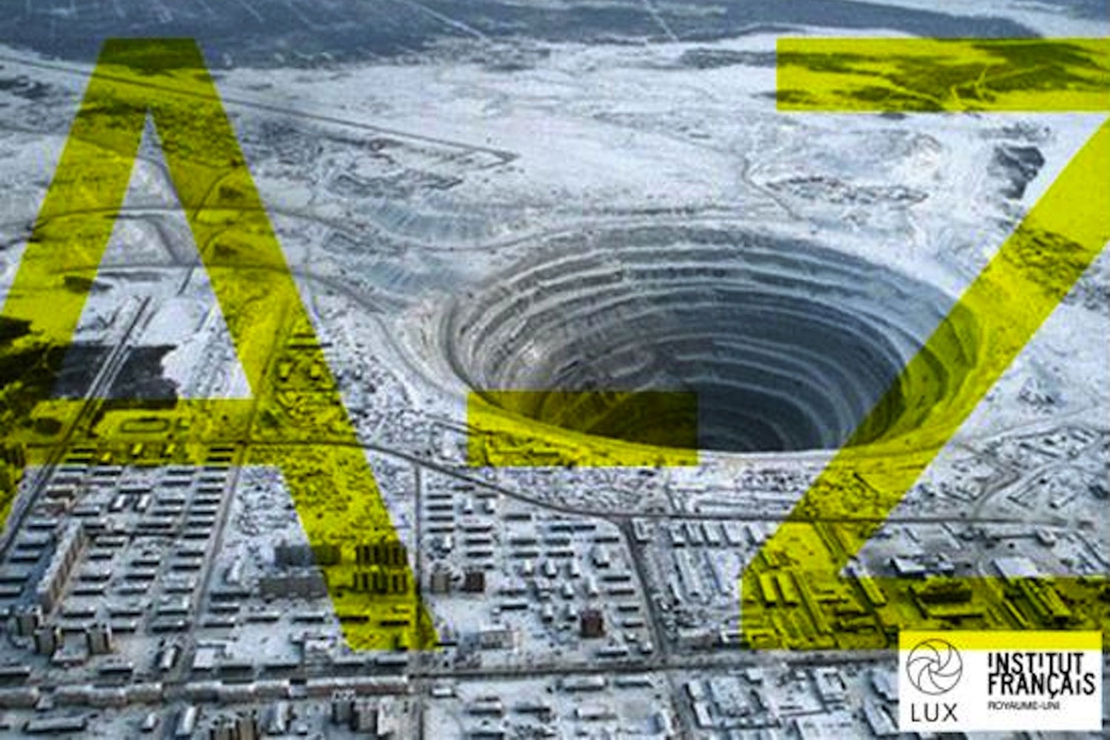 A---Apocalypse
5 May to 3 August 2012 V22 F Block
The word Apocalypse comes from the Greek 'apokapuptein', meaning to uncover or reveal. The ending reveals a new beginning. A---Apocalypse is a project that stems from three main points: estrangement used as a creative tool, the inner space, and the post-apocalyptic/Sci-Fi aesthetic.
"As the last bright days of the industrial age wane and the damage is everywhere assessed, at best the irony of art's position is total. At worst, art can at least say this about itself: it occupies a position that from conflicting many-points-of-view is genuinely apocalyptic" – Mark von Schlegell
This screening is the launch for a bigger project called A---Z.
A---Apocalypse shows the works of 13 artists: Chris Cunningham, Katja Davar, Benedict Drew, Aurelien Froment, Romain Gavras, Cyprien Gaillard, The Otolith Group, Graham Gussin, Paul and Marlene Kos, Nicolas Provost, Alicja Rogalska and Anri Sala.
Programmed by Anne Duffau
With thanks to the participating artists, Argos Art, Hauser & Wirth, Sprueth Magers, Video Data Bank, XL Recordings, and the support of LUX and The French Institute.
Venue info
V22 F Block
100 Clements Road
SE16 4DG