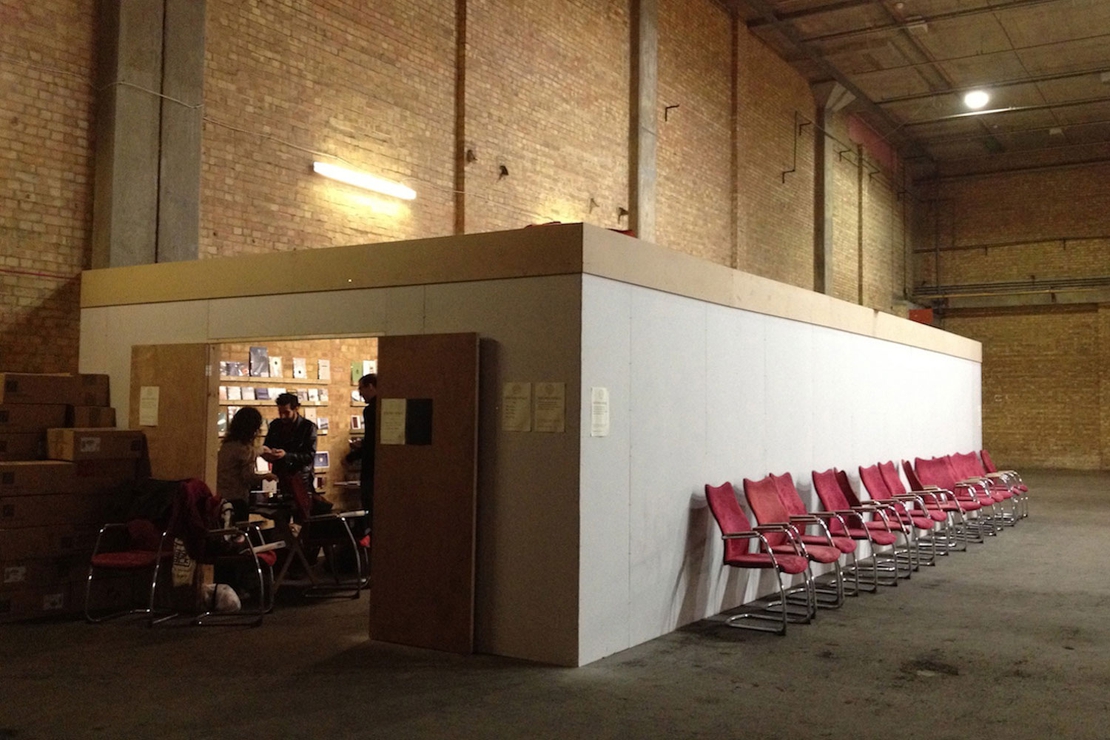 SOUND//SPACE pop-up record store and community hub (2012)
SoundFjord: SOUND//SPACE
SOUND//SPACE
5 May to 3 August 2012 V22 F Block
SOUND//SPACE is a pop-up record store and community hub, featuring the products of more than forty record labels. Devised and run by Soundfjord, London's innovative sound art gallery, SOUND//SPACE remains open at the Summer Club throughout May, June, and July and produces live events every Thursday and on other selected occasions.
Through performances, workshops, screenings, lectures and invited artists and labels-in-residence, SOUND//SPACE enables aficionados and the public to engage widely with some of the most innovative sound art and independent music being created today.
SOUND//SPACE is contemplative and social: a place where people can share interests and knowledge and where independent record labels can publicise and sell their products. Visitors to the space are able to engage with a selection of literature on sound art, browse the shop, and listen to samples from the albums on sale. The associated programme of workshops will allow members of the Summer Club to try their hands at hydrophone creation, Foley performance, field recording, Arduino and SuperCollider, improvisation with materials rather than instruments, whilst specialists in their field will bring their insider knowledge to encourage members to set up their own label!
Venue info
V22 F Block
100 Clements Road
SE16 4DG