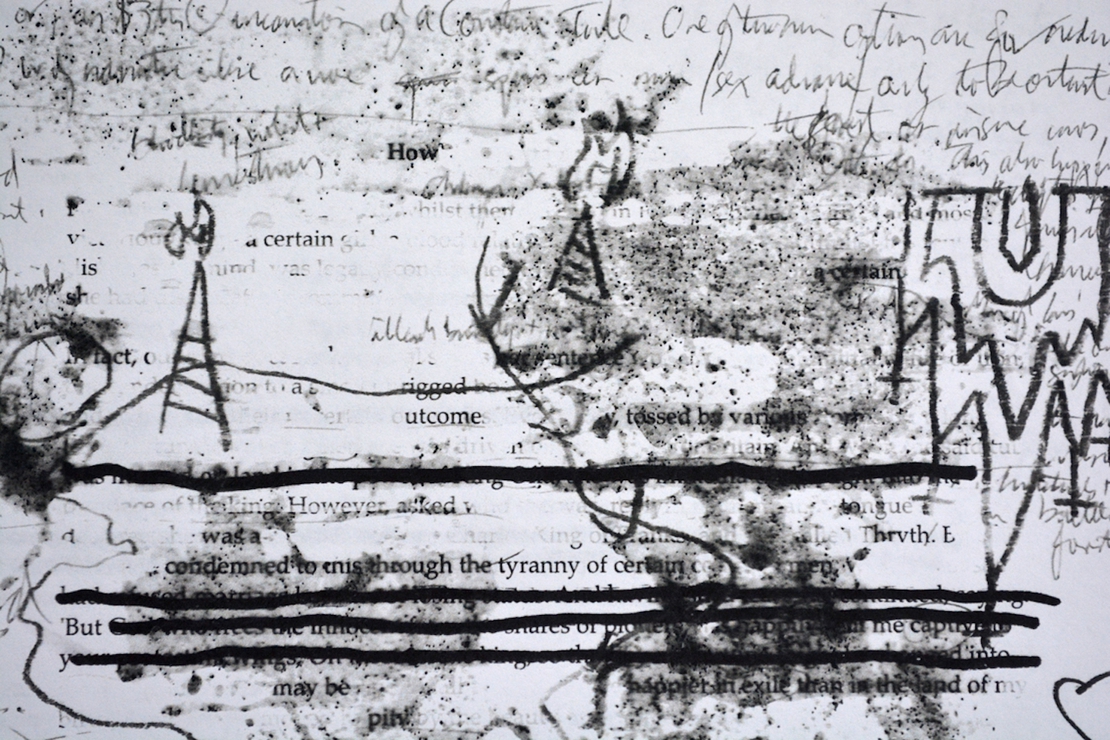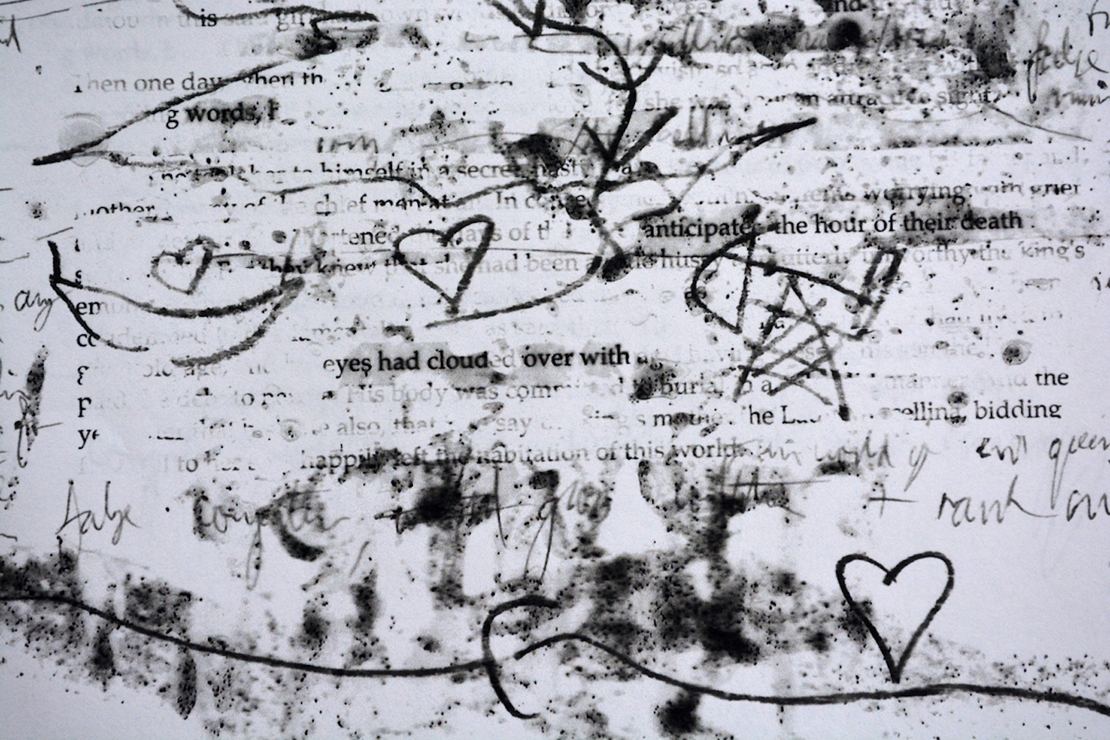 Test Body Burden
7 July to 31 August 2018, 9am–7.30pm V22 Forest Hill Library
Through a range of texts, documents and audiovisual media, Test Body Burden provides a small curriculum that hopes to read into the past while side-stepping some of the stickier problems often encountered when dealing with received canonical history.
Starting with Beowulf, the oldest surviving poem written in a form of English, and ending with the History Channel's TV series Vikings, the reading list traces the path that Cynethryth, 8th century Queen of the Mercians has left in writing over the past 1200 years. Appearing as 'Thryth' in Beowulf and 'Kwenthrith' in Vikings, Cynethryth often literally populates the pages or footage included in Test Body Burden. However, the poetry, music journalism, cultural criticism, folk music, fan fiction, autobiography and race theory on display also point to ways of accessing Cynethryth's story through other means. By looking at marginalia, translation, local song and the manner in which women's stories survive despite the misogyny of their biographers, the texts available as a part of Test Body Burden point to a more material understanding of Cynethryth's biography that can outspeak the ones currently in circulation.
Reading List
- The Lives of Two Offas, Michael Swanton.
- 19 Ways of Looking at Wang Wei, Eliot Weinberger & Octavio Paz.
- And After This I Saw, Edwin Kelly.
- Woman as Image in Medieval Literature, Jean M. Ferranto.
- Image on the Edge – the Margins of Medieval Art, Michael Camille.
- Beowulf
- The Monsters and the Critics and Other Essays. J.R.R. Tolkein.
- Against Interpretation, Susan Sontag.
- The Wire Issue 393.
- The Master's Tools Will Never Dismantle The Master's House, Audre Lorde.
- Dreams of Power, Jayne Stone.
- On Sledge and Horseback to Outcast Siberian Lepers, Kate Marsden.
- A Song for Every Season, Bob Copper.
- The Copper Family Songbook.
- Seasons 2-4 of Vikings. DVD.
- Our House of Common Weeds, Edited by Nathalie Boobis.
Venue info
V22 Forest Hill Library
Dartmouth Road
Forest Hill
London
SE23 3HZ
(Next door to V22 Louise House and next door but one from Forest Hill Pools)

Overground: Forest Hill
Bus: 122, 176, 197