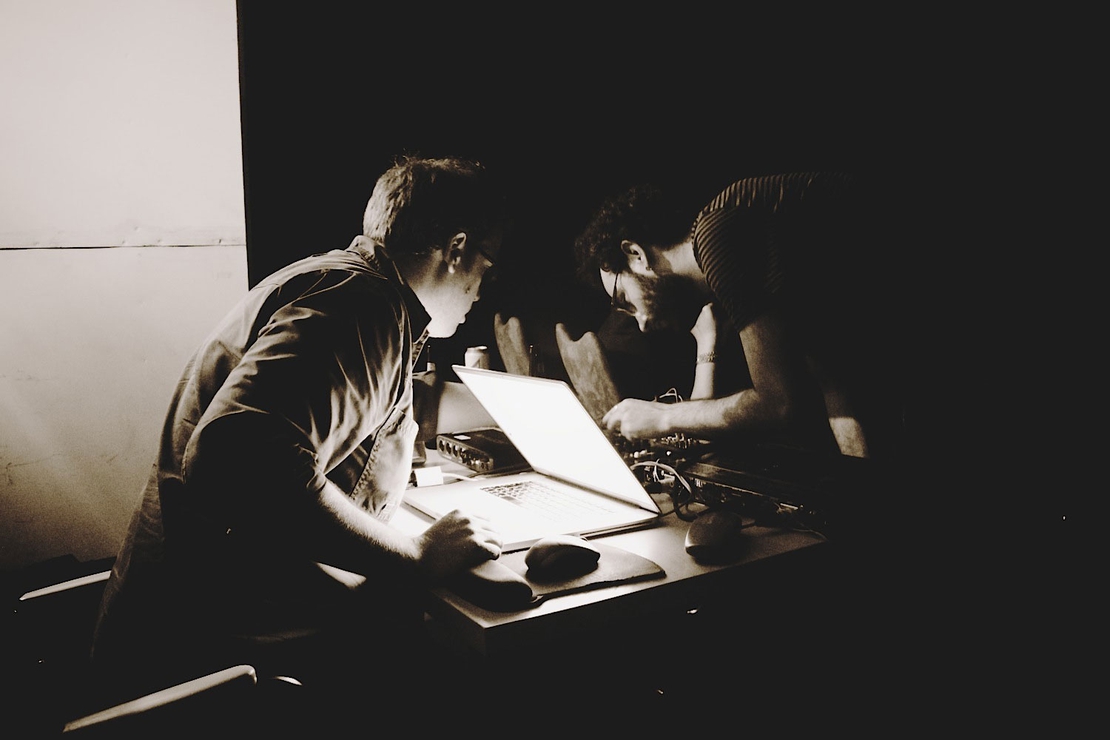 Marinos Koutsomichalis Interfacing with the Vortex workshop (2012)
Interfacing with the Vortex
SOUND//SPACE
5 May to 3 August 2012 V22 F Block
This workshop will focus on granular synthesis and live interaction with sensors using the SuperCollider programming environment and the Arduino electronics prototyping platform. After an introduction to the software/hardware involved, participants will be guided in using miscellaneous sensors to interface with their own granular synthesis algorithm and start working on their own interactive pieces.
Active internationally in both academic and non-academic milieux, Koutsomichalis has been working as an artist since the mid 2000s. His practice is based predominantly in sound among various other media. He has performed and exhibited works internationally and has released albums through numerous labels. Koutsomichalis has collaborated with a number artists including Z'EV, Francisco Lopez, Robin McGinley and Marc Behrens.
No previous programming or other experience required. Participants must bring their own laptop and a pair of headphones.
Venue info
V22 F Block
100 Clements Road
SE16 4DG