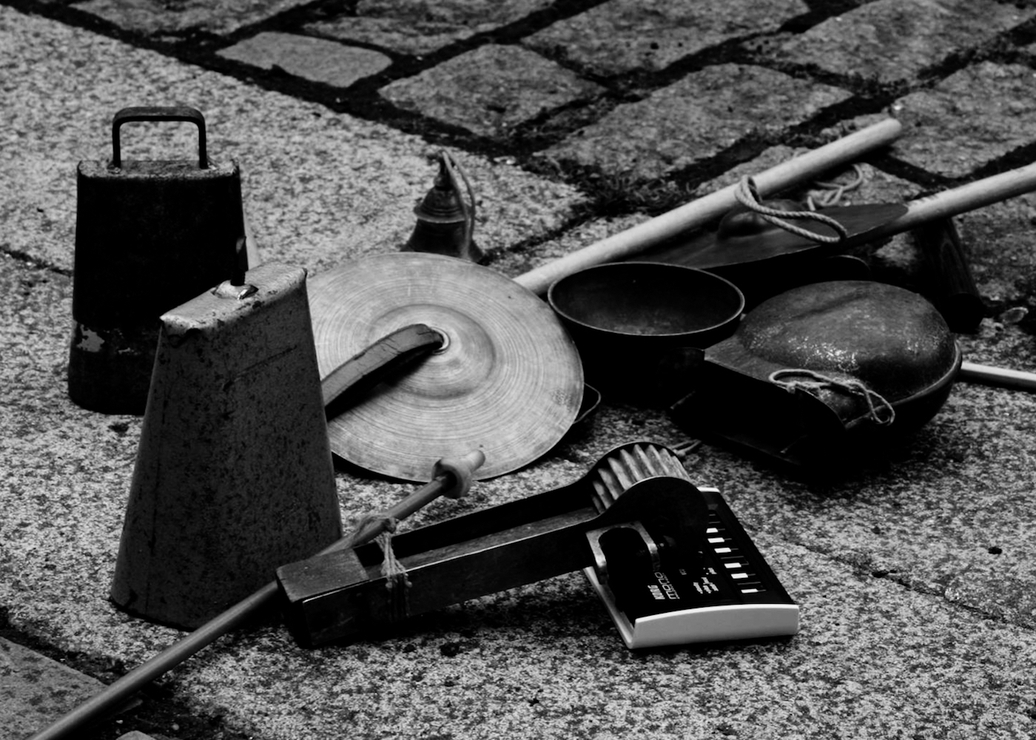 SoundHoppers, Tempting Failure Festival
SoundHoppers
Sunday 14 August 2016, 12–1.30pm V22 Louise House
SoundHoppers is a sound exploration playgroup for children aged 5-11 years.
The sessions aim to encourage careful and deep listening, and attempt to instil a nuanced and sensitive approach to the different qualities of sounds in the environment. This is achieved by a variety of listening exercises that explore various aspects of sound – whether that is proximity (i.e. how far or close a sound is) or timbre (i.e. the tonality and type of sound), or volume (i.e. how loud or quiet a sound is), and then by getting the children to generate sounds by exploring and playing with specially constructed soundboxes and other sound generating devices and materials.
A different approach is taken from music workshops in that there is a focus on the wider creative possibilities with the medium of sound rather than on musicality. Music is usually considered a language in and of itself in that it involves rhythm, pitch, dynamics, and modes of performance, but steering away from this language allows children to be much more uninhibited in their explorations, and allows for a freer and more playful engagement.
The intention is to encourage a sense of careful listening and sonic curiosity without the formalities of traditional musical discourse.
Wajid Yaseen is a British artist whose work draws on an inter-disciplinary approach to develop sound-based works encompassing installations, live performances, acousmatic music, graphic scores, and sound sculptures. He is the director of the sound research organisation Modus Arts, and creative director of the Ear Cinema project.
Helen Frosi is and artist-producer living and working in London. She is Founder and Director of SoundFjord, owner of Visible Near Midnight Recordings and an honorary research fellow at Goldsmiths, University of London. Her specialism lays in sound art and she is interested in curation as a means to explore cross-disciplinary and collaborative practices, networks and communication, alternative forms of exchange, and experimental pedagogy.
This event is part of the Summer Club Sound residency at V22 Summer Club 2016.
Suitable for ages 5-11 years.
Anyone under 16 years of age must be accompanied by an adult.
Venue info
V22 Louise House
Dartmouth Road
Forest Hill
London
SE23 3HZ
(Between Forest Hill Pools and Forest Hill Library)
Overground: Forest Hill
Bus: 122, 176, 197